The South Fremont Junior High 7th and 8th-grade girls have been invited to attend a field trip. The field trip will be at BYU-Idaho for their woman in STEM Outreach event. It will be an event that will inspire, inform, and invite the students to explore and enjoy various STEM activities. Date: October 27, 2022. Time 8:45-2:45 pm To bring: A backpack, water bottle and a light jacket and a SACK LUNCH. (They may bring a lunch or pick up a sack lunch from the school at their normal lunch price) For your student to attend this opportunity, we need the permission slip signed and completed. Any student without a signed lease permission slip will not be able to attend. The students have been given that permission slip to take home.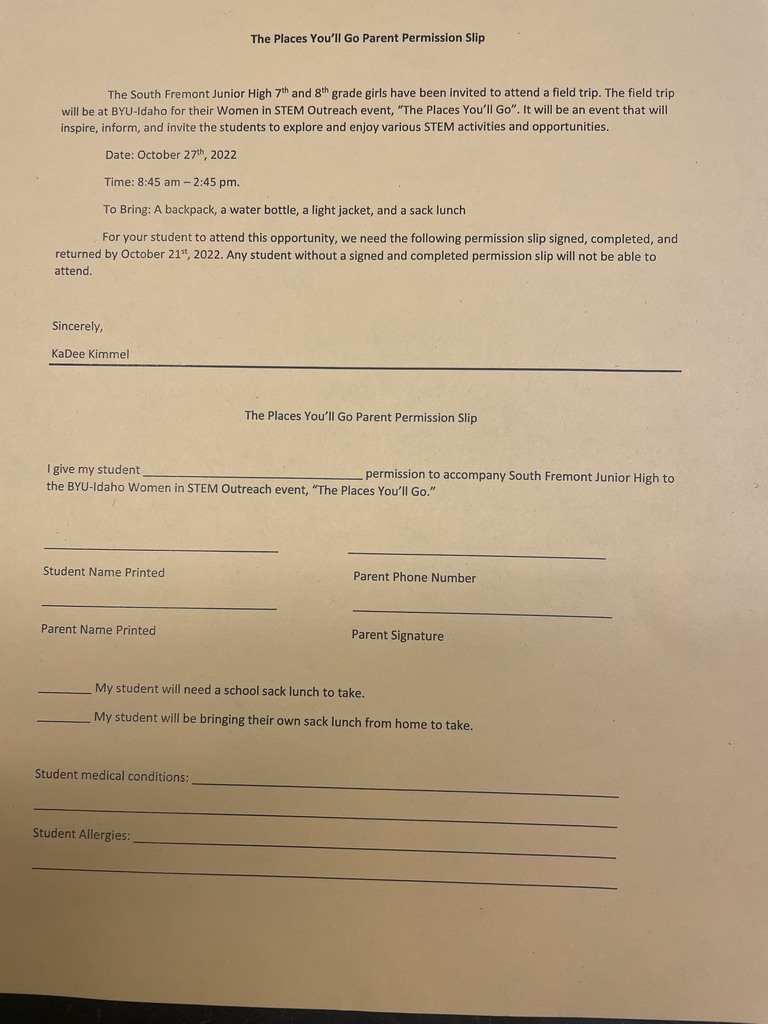 SUPPLEMENTAL LEVY ELECTION. Fremont County Joint School District has asked the patrons to vote on a supplemental levy on the November general election ballot. This is a replacement levy for our current supplemental levy that we have typically voted on in March. Though the vote has moved to November, the proposed levy would still go into effect for the fiscal years beginning July 1, 2023 and ending June 30, 2025. The proposed levy would be used to continue to provide funding for textbooks, technology, musical instruments, building and security needs, and to attract and retain highly qualified staff. You can expect your taxes for Fremont School District to remain the same or relatively close, depending on the assessed value of your property. We are not changing the amount of this levy, so unless your property has increased in value more than other property in the district, your taxes should remain the same or similar. The actual ballot question can be viewed on our District website (
www.sd215.net
). Thank you for taking the time to vote.

The local Swat team (from Rexburg) brought a robot into our Cyber Security class yesterday. The purpose was to let the kids see how this technology helps keep our community safe. The kids had a great time. We want to thank the Swat team and Mrs. Codling for this great activity.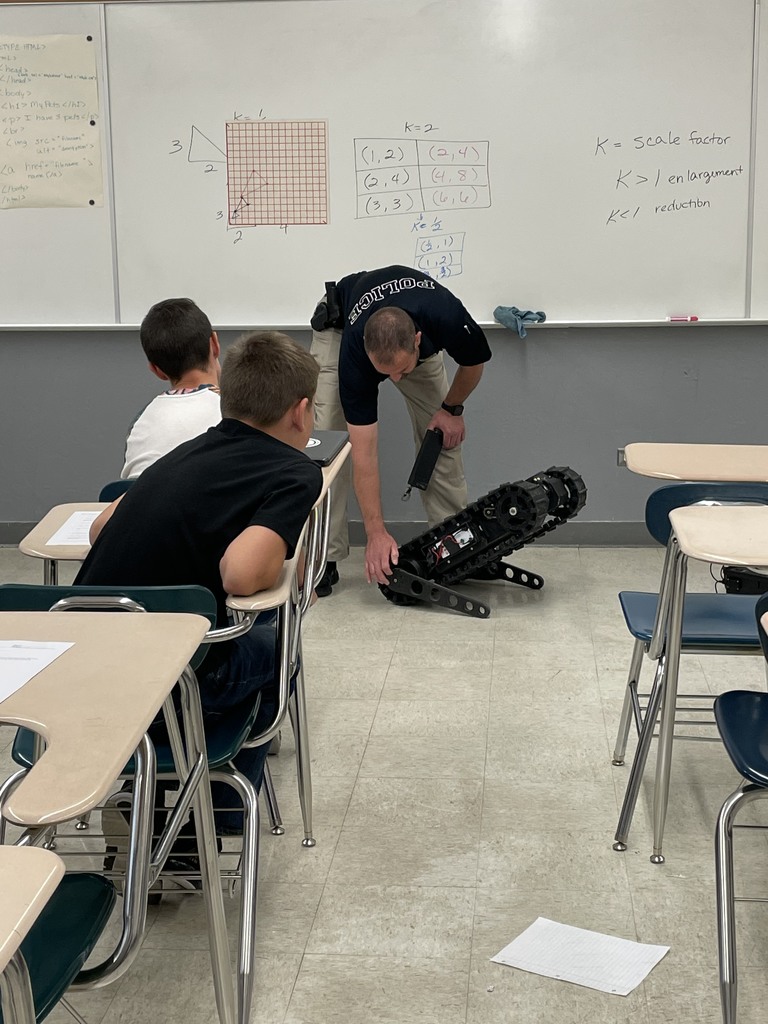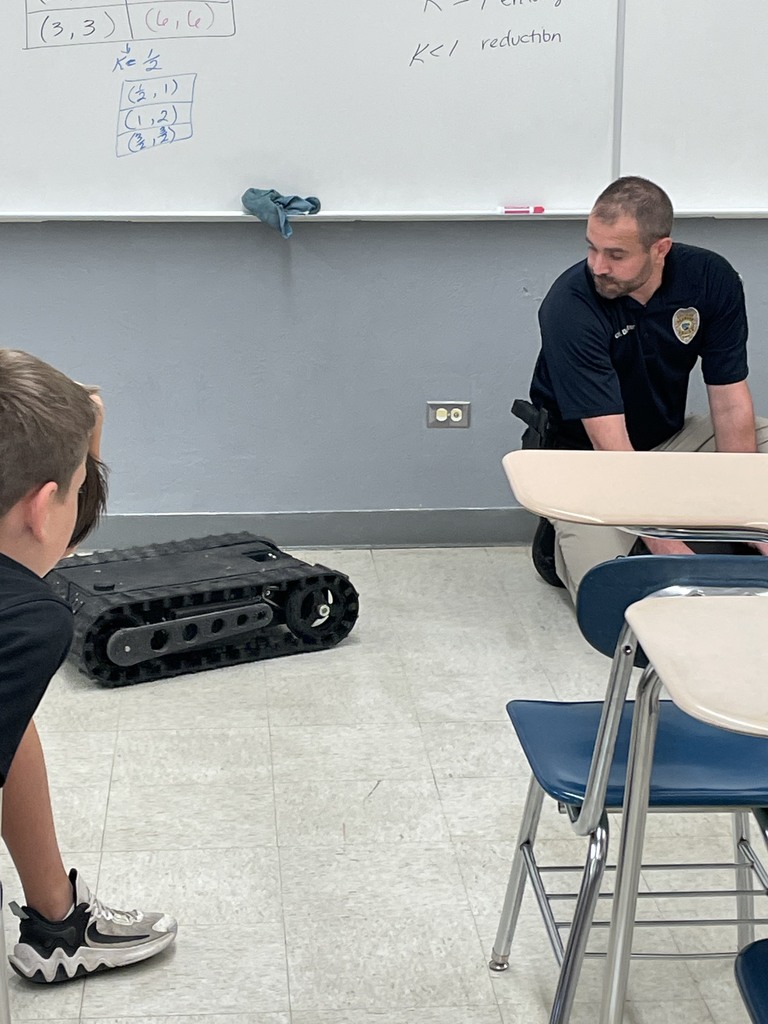 Catch up with the latest student stories, events, and news updates. It's everything Fremont County Schools, in your pocket. If you haven't already, download the app! Download for Android:
https://bit.ly/3TsExzH
Download for iPhone:
https://apple.co/3KxoFb7

Delta Dental is coming to SFJH to do a Free Cavity Prevention Clinic. This will happen November 8th. Your students had information pages and applications passed out yesterday in class.
On Wednesday, October 19th, from 4:00-6:00 p.m. there will be a public meeting at SFJH concerning the South St. Anthony Interchange.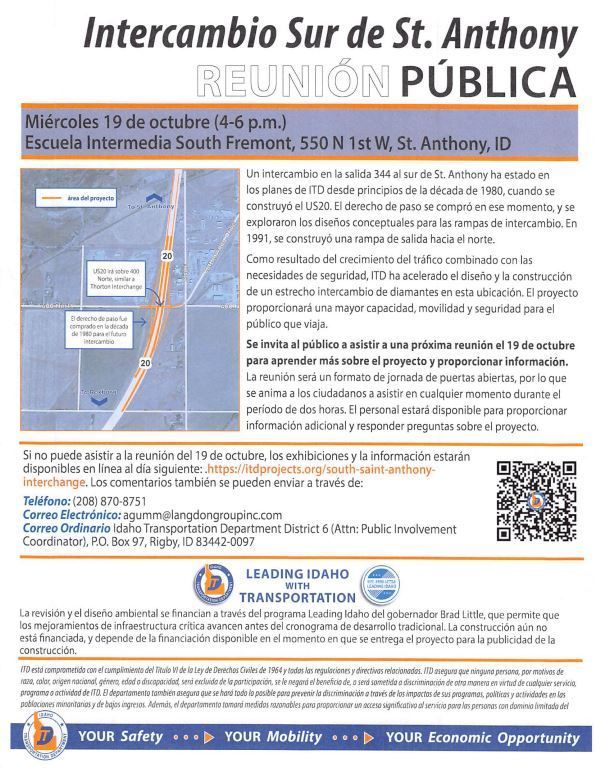 Applications are required for free and reduced-price meals for 2022-2023 school year. This school year, families who need assistance paying for school meals will be required to submit an application for free and reduced-price school meals for the first time since 2020. Our school district submitted a waiver to be able to use previous eligibility determinations dating back to school year 2019-20 for the first 30 operating days of school. The 30th operating day is October 18, so if an application has not been submitted and approved by then, prior eligibility will return to full pay on October 19. In addition to helping with meal prices, the State and Federal government use our district's free and reduced percentage to determine funding for many of the programs that support our students. It is extremely important that families submit applications, even if they do not intend to eat meals at the school. Click on the following links to apply. Please contact your school or the district office for a paper application: My School Apps (English) My School Apps (Spanish) If you are not sure whether you might qualify, you may use the tables attached to an email that is also being sent.
Library Corner 2022 at the Junior High library is off to a great start! Students are participating in our 2022 reading program Travel the World Through Books in which they read books set in other countries to get stamps in their passports. Our 6th graders are winning in terms of most books checked out and returning books on time but the other grades are catching up. We've been enjoying our new books bought from the Idaho Community Foundation grant and are excited for even more updates!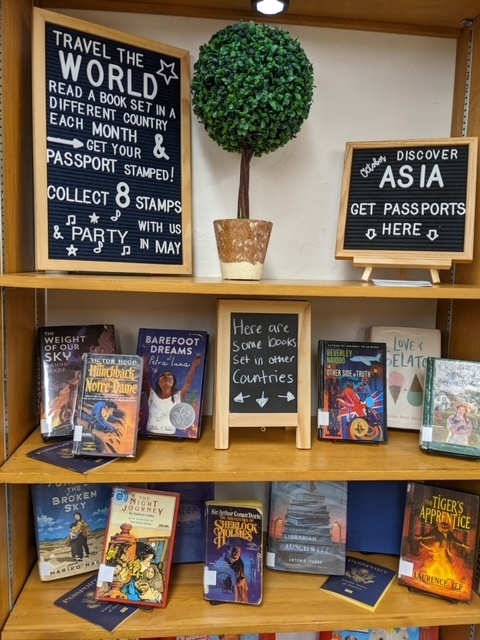 Tryouts for our SFJH Girls' Basketball Team are coming up soon! Check it out!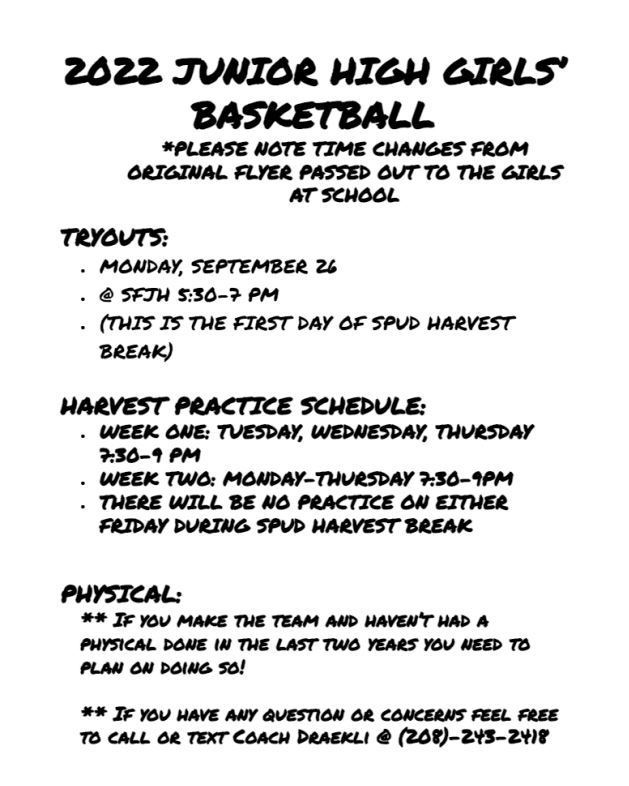 IDAHO'S EMPOWERING PARENTS GRANTS. We are excited to pass along a great opportunity for families with school-aged children. Idaho's Empowering Parents grant application is now open! This program provides eligible families with grant funds to use towards education services and devices for their K-12 children in an effort to recover learning loss as a result of the COVID-19 pandemic. Click on the link below for more information.
https://empoweringparents.idaho.gov/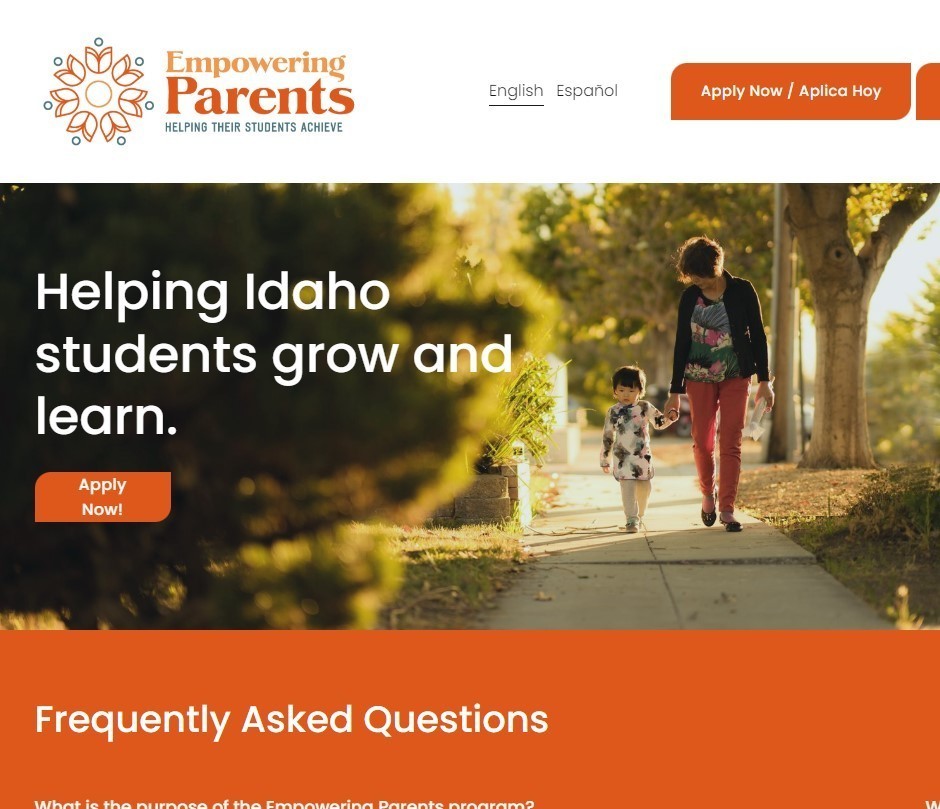 On Friday, September 16th, SFJH will be using our Activity Day Schedule #3, with all classes before lunch and our Kindness Assembly after lunch.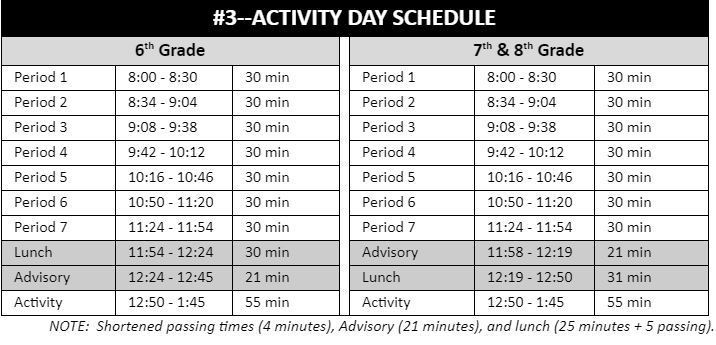 SFJH KICKOFF TO KINDNESS ASSEMBLY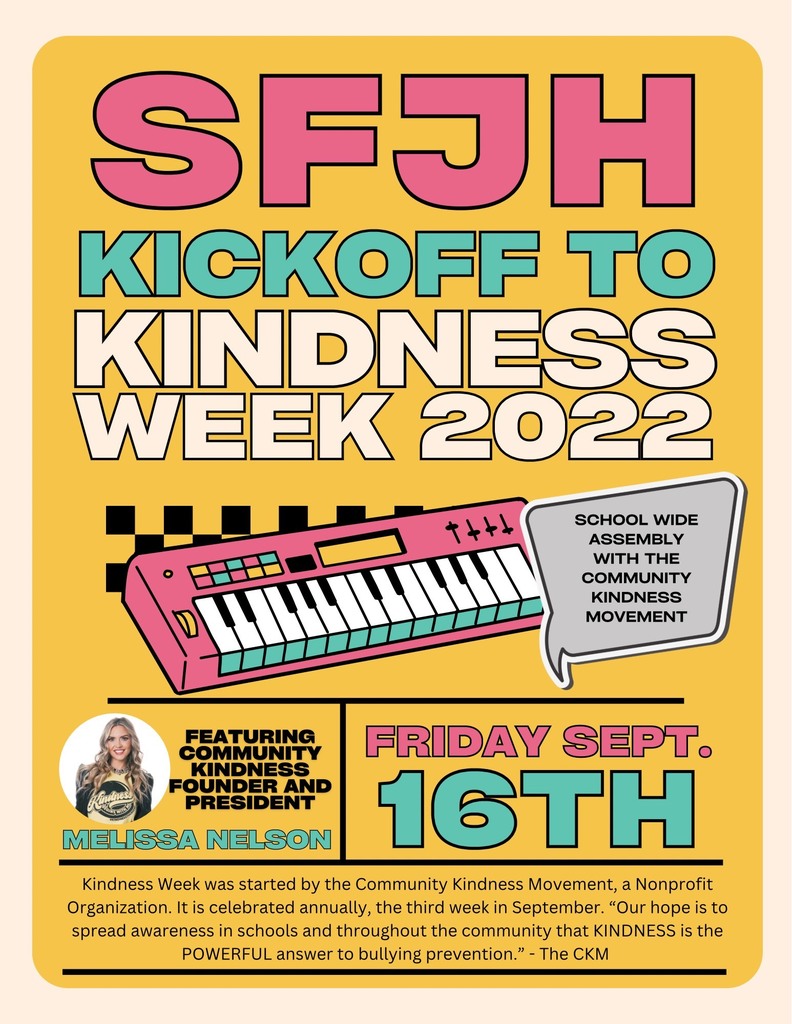 SCHOOL MENUS. We have received a lot of requests to add the monthly lunch menus to the website. These have now been added to the top of the Child Nutrition page. From the District homepage (or from any school homepage), click on the "Child Nutrition" button below the photo gallery. The different menu options will be listed near the top of the page (see highlighted area on the image). The daily menus (and even the monthly menus) can also be accessed using the Fremont County Schools 215 app.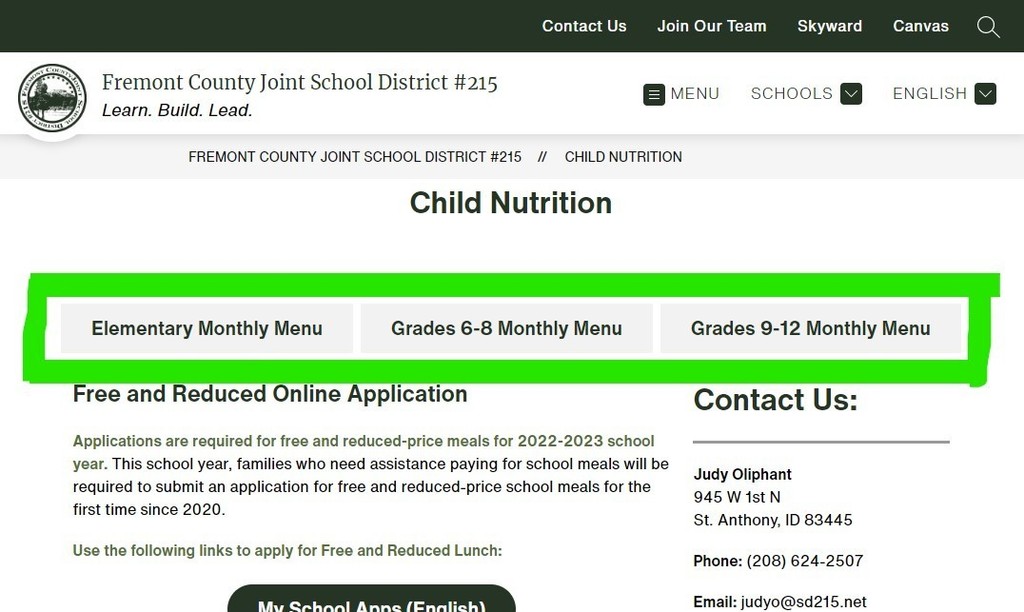 NEW WEBSITE! The new website for Fremont County Joint School District #215 is live! Although the site is not completely finished and will be a work in progress for the next few months, we wanted to get it out as quickly as possible. The address is still
www.sd215.net
. Each of the schools can be accessed through the "Schools" menu in the upper right corner of the district home page. At the current time, the Board of Trustees and Child Nutrition links are also ready to go, and the Live Feed, News, and Events are all functional. Many of the others tabs are still under construction. You may also access information for your preferred schools and district through a new app available in the Apple and Google Play stores (search for Fremont County Schools 215). More information on the app and the new features will be coming in the next week or so. Thank you for your patience and your suggestions for improving communication. We will continue to work to make this better.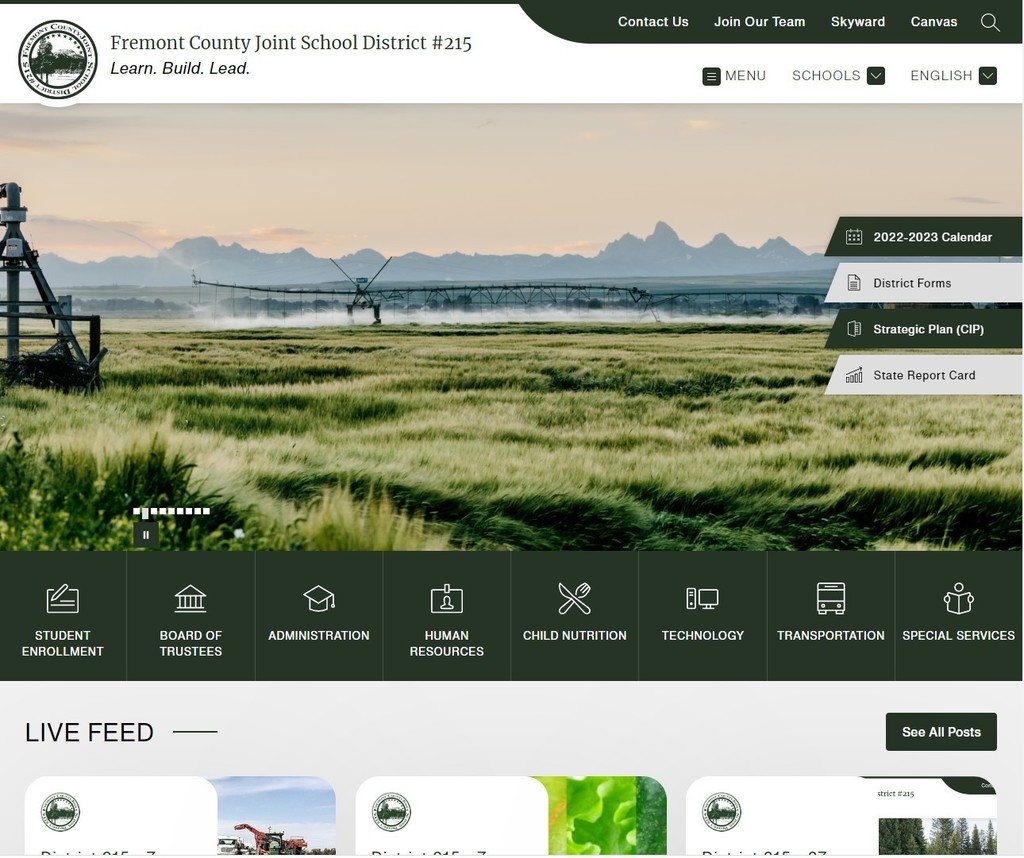 One was we can Make a Difference is by spreading kindness! Students from Mrs. Goulding's 7th grade advisory came up with the idea to make a free lemonade stand for their peers at lunch! They all worked together to make it happen! They served 10 gallons of lemonade in 20 minutes! It's a great day to be a SFJH Cougar! **Special shout out to the dad that saw us buying supplies at Broulims and decided to pay for everything! Kindness is everywhere!**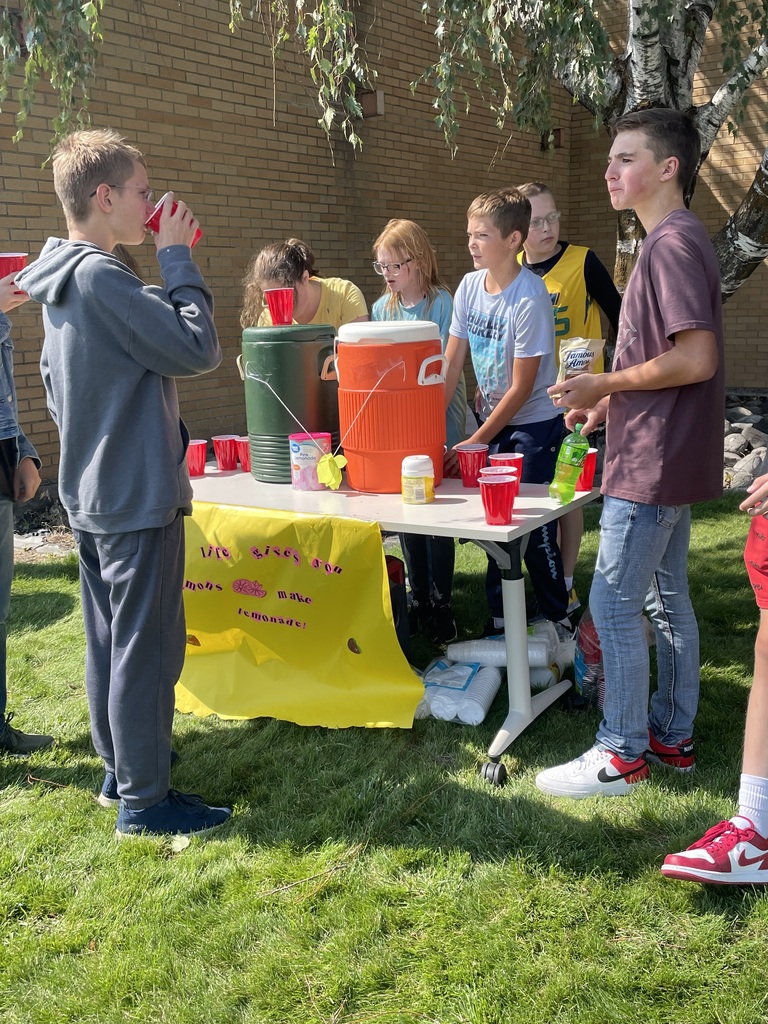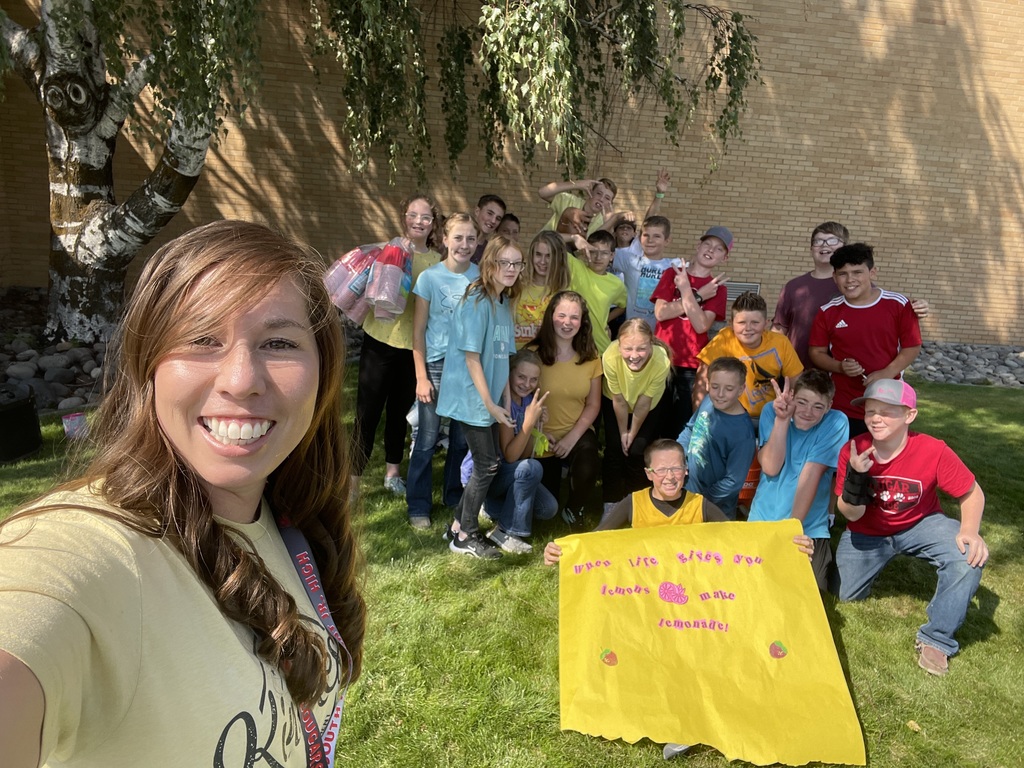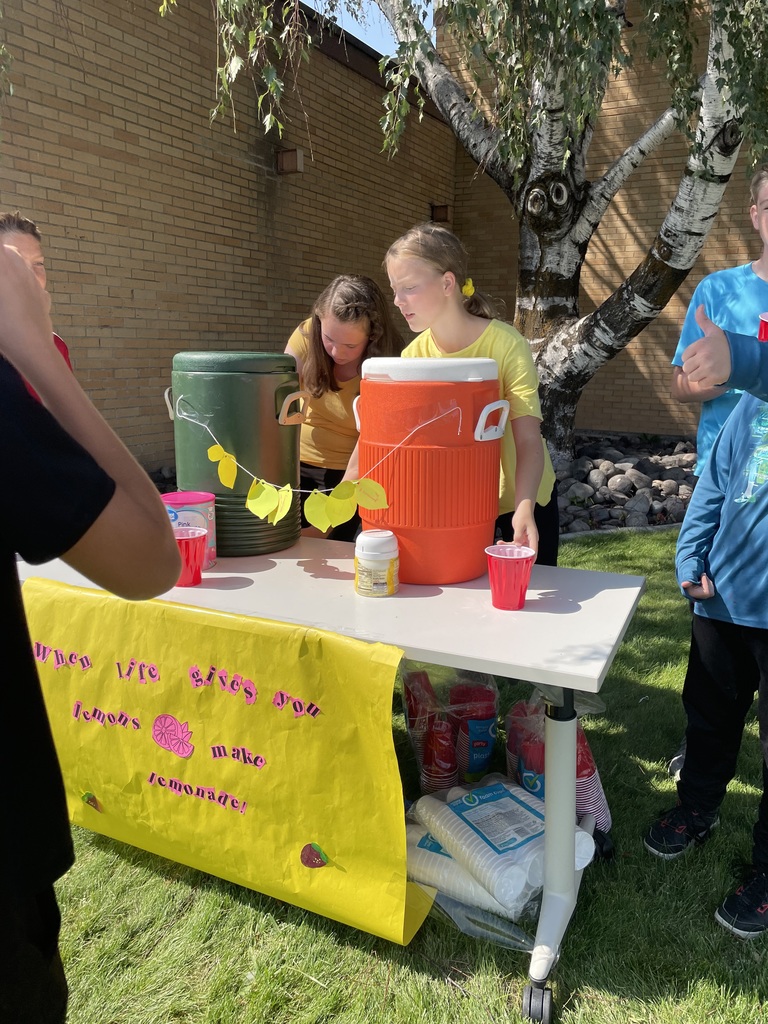 These are the dressup days and activities for Homecoming Week.

HARVEST BREAK CHANGES. In a special meeting of the Board of Trustees, the Board voted to make changes to the harvest break schedule to better accommodate the needs of local farmers on both ends of the county. NORTH (Ashton Elementary, North Fremont JH/HS)--Break will remain as originally listed on the district calendar. Students will be out starting Monday, September 19. They will return to school on Monday, October 3. SOUTH (Henry's Fork Elementary, Parker Elementary, Teton Elementary, South Fremont JH, South Fremont HS)---Break will be moved one week. Students will be out starting Monday, September 26. They will return to school on Monday, October 10.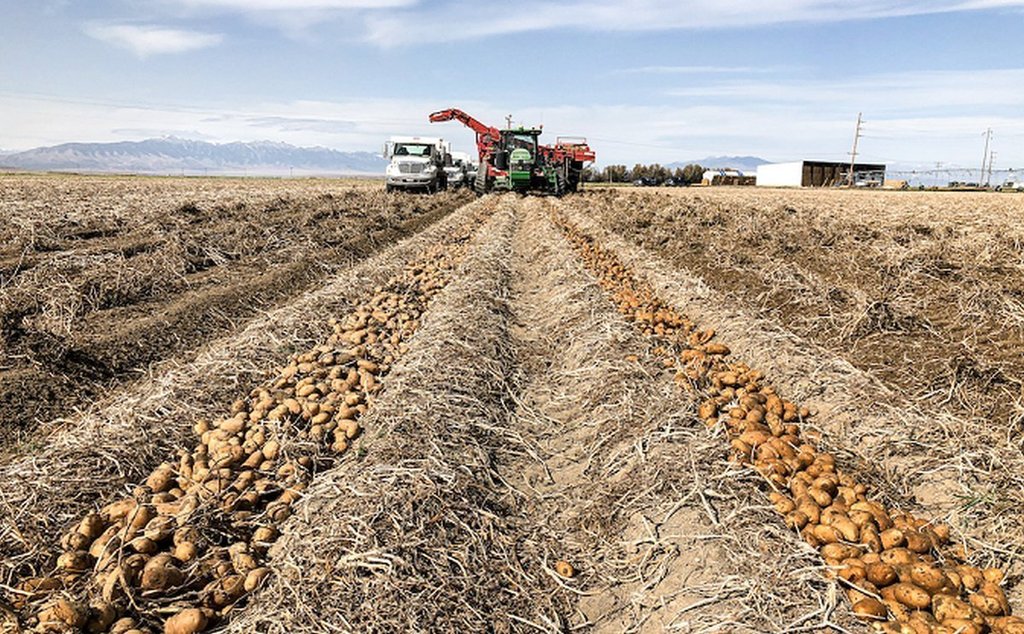 KITCHEN MANAGER OPENING. We have a job opening for a Kitchen Manager at Ashton Elementary. It is 6 hours per day from 7:00 a.m. to 1:00 p.m. The position includes retirement and benefits. Please call the district office for more information 208-624-7542.
We are ready to start a new year of the SFJH "Cougar Cup Challenge"